The Caryl and Israel Englander Institute for Precision Medicine at Weill Cornell Medical College and NewYork-Presbyterian Hospital is a translational research hub. The IPM team includes clinicians, basic scientists, pathologists, molecular biologists, and computational biologists. These physician-scientists are directing their collective expertise and wealth of knowledge to pinpoint the molecular underpinnings of disease and spur the discovery of novel therapies.The Institute's three main resources, next-generation genomics, biobanking, and computational biology, will enable the IPM team to most efficiently match new, biologically-targeted therapies to the cancer patients who will benefit most. Our physician-scientists use advanced gene-sequencing technologies to identify the genetic alterations that give rise to and drive each patient's illness.Members of the institute work collaboratively with physician-scientists nationally and internationally; this team science approach is critical to advancing treatment and speeding the handoff from discovery to clinical implementation. By linking cutting-edge research and next-generation sequencing in the laboratory to the patient's bedside the IPM hopes to revolutionize the way we treat disease.
The Meyer Cancer Center is a collaborative, multidisciplinary research enterprise located at Weill Cornell Medicine, one of the top-ranked clinical and medical research centers in the country, in affiliation with NewYork-Presbyterian Hospital. The Meyer Cancer Center engages more than 250 basic scientists, pathologists, bioinformaticians, surgeons, oncologists, radiologists and other clinicians, who collaborate with colleagues at Cornell University's Ithaca campus and other institutions to take fundamental discoveries from bench to bedside, and back again. Their mission is to ensure that patients have access to emerging new therapies in a supportive and caring environment, while training future researchers and recruiting leaders in cancer research and clinical care.

Dr. Faltas is on the faculty of the Physiology, Biophysics and Systems Biology graduate program. Prospective graduate students interested in lab rotations or looking for a thesis laboratory should contact Dr. Faltas directly at bmf9003@med.cornell.edu
The Conquer Cancer Foundation is the philanthropic affiliate of ASCO, the world's leading professional organization representing physicians who care for patients with cancer. Dr. Faltas received a Young Investigator Award from the Conquer Cancer Foundation and The John and Elizabeth Leonard Family Foundation. This award supported work dissecting the mechanisms of chemotherapy-resistance and clonal evolution of metastatic urothelial bladder cancer.

The mission of the Clinical and Translational Science Center (CTSC) is to provide an environment that allows optimal use of our considerable multi-institutional assets and the diversity of our patient population to move translational research seamlessly from bench to bedside and to the community. Dr. Faltas has received a KL2 Award from the CTSC supporting his work on understanding the molecular heterogeneity of advanced urothelial carcinoma.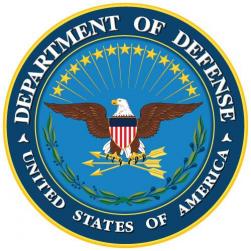 The Department of Defense Congressionally Directed Medical Research Programs (CDMRP) programs share the common goal of advancing paradigm shifting research, solutions that will lead to cures or improvements in patient care, or breakthrough technologies and resources for clinical benefit awarded Dr. Faltas a Career Development Award from to investigate the biology of the APOBEC3 protein family in the development of resistance to chemotherapy in the advanced stages of bladder cancer.